Avery's

Pet Styling Salon & Boutique Mobile Grooming

We Come To You! Call 877-5-AVERYS
Avery's Pet Styling Salon is the Philadelphia area's premier pet grooming company. We specialize in caring for all cats and dogs, with a focus on special needs pets, busy pet parents, and doting clients that love to pamper their fur-kids - we are not your average groom studio!
Our mobile grooming fleet covers Pennsylvania's Montgomery, Delaware, Chester, Philadelphia, and Bucks counties. We also serve Southern New Jersey and parts of Delaware.
Know more about Avery's

Refreshing Deluxe Spa Bath for Dogs & Cats
Avery's Signature Hydro-Massage Bath

Full Service Styling Session for Dogs & Cats
Expert Hand-Scissoring and Hand-Stripping

"Love Me in a Hurry" Express Spa
Touch up groom done in 50 minutes or less!
Mobile Grooming Hours
Monday-Saturday from 7:00 am to 5:00 pm
(We take our last appointment between 3:30-4:30 pm)
Book Now
Avery's Pet and Styling Salon is Philadelphis area's premier pet grooming company providing the best for your pet because we have a genuine love of animals and pets. We know that both you and your animal deserve the best. That is why we:
We make sure to show up on time every time

We handle your pet with love and care, always making sure they are comfortable

We provide you with door front services

We consult you on the style you would like your pets hair

We are proudly chemical free

Fully Insured 

What types of pet's we specialize in serving:
Cats and Dogs
Special Needs Pets
Pet's with busy pet parents

In addition to our grooming services we offer:
Dog Walking
In Home Pet Sitting
Pet Spa Packages

Areas that our Grooming Van's Serve In Pennsylvania:
Montgomery
Chester
Philadelphia
Bucks Counties

We also serve:
Southern New Jersey
Parts Of Delaware
35000
Pets Served in Mobile Salon
330000
Total Miles Traveled
61
Pet Friendly Workspaces Served
Taking

Care of Pets

When we think of caring for our dogs' or cats' health, our thoughts might turn instinctively toward healthy foods, exercise and vet visits, but grooming is just as important to your pet's well-being.
What Are the Benefits of Dog Grooming?
It promotes the health of the dog's skin, coat, teeth, and every other part of their body.
It lets a professional get to know your dog's body so that they can see and feel any changes and find health problems early on.
It lowers your dog's stress levels and reduces their blood pressure.
How Frequently Should Baths Be Given?
Bathing
Unless your dog gets dirty or smelly because of some unforeseen circumstance, you'll only need to have your dog bathed once every two to four months.
What About Nail Care?
Nails
Dogs' nails will grow in a curve, so if the nails get too long, it will cause their digits to splay or twist when they're walking. Ultimately, that can lead to broken fingers and toes, and if not, it will at least make your pet uncomfortable. Our Avery's dog groomers recommend having nails trimmed regularly to keep your dog feeling great.
Besides brushing, shampoo and haircut, what services do you provide?
Avery's groomers have the proper tools and knowledge for removing mats, trimming nails and cleaning ears. Our professional groomers can make you aware of ear infections, tooth decay, and skin infections.
What kind of training do Avery's groomers have?
All Avery's groomers attend classes at a pet grooming school, learn on the job through apprenticeships or mentoring programs and are PA State Certified.
Pet

Care Tips

Visit our blog for pet care tips and more...
What

People Are Saying About Us

Don't just take it from us, let our customers do the talking!
I have had the pleasure of using Avery's for the past 2 years! Our LilyRose gets very nervous with new people, Taria and the team at Avery's treat her amazing and she is always excited to see them! I highly recommend Avery's if you are looking for a professional, loving team to make your fur baby look beautiful!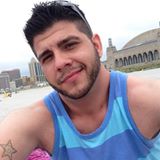 Dash absolutely hates getting groomed... I love the fact that Avery's comes to me - I don't have to rush around to drop off or pick up - and it's reassuring to know that he's getting groomed right outside my door!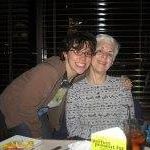 Professionals, real animal-loving staff. The outcome speaks for itself. You will love the talents of Avery' s Boutique from the moment you talk to the reassuring, comforting personnel.

Taria came to us in the mobile grooming van today. She was wonderful and our German Shepherd was comfortable with her from the start. When she was finished he looked GREAT!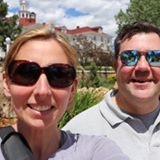 Today was our first experience with Avery's pet styling mobile salon. Riley loved it. Mary was great, professional, but warm. you could tell she liked her job. I felt at ease leaving my baby in her hands.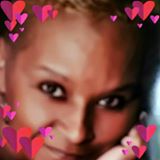 We wouldn't trust anyone else with our baby dog! Avery's is gentle, kind and considerate. They never rush and take the utmost care of our little one. We love Avery's!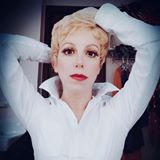 Mobile Grooming Hours
Monday-Saturday from 7:00 am to 5:00 pm
(We take our last appointment between 3:30-4:30 pm)
Book Now