Avery's Mobile Pet Grooming Service
Expert Dog & Cat Grooming at Your Doorstep
What is Mobile Grooming?
Mobile Van Pet Grooming
Mobile grooming is when one of our professional pet groomers comes to you, instead of the pet parent bringing their pet to the salon.
Our mobile pet grooming service offers you, the pet owner, the convenience of not having to drive to the salon, deal with your pet in the car, or having to deal with the stress sometimes associated with grooming salons.
Avery's mobile pet grooming service is the perfect complement to the busy schedules and sometimes hectic lifestyles of pet parents. We know that you love your furry friend, but taking them to a salon for grooming is often hard to fit into your schedule.
Now you don't have to juggle your schedule to fit in your pet's grooming. Instead, call Avery's and schedule your pet's mobile grooming at a time that is convenient for you.
Above all, there is no coaxing your pet to accompany you to the grooming salon, no need to deal with traffic snarls because you need to venture out.
State of the Art Mobile Pet Grooming Vans
A complete mobile spa for your furkid!
Our state of the art mobile grooming vans will meet you at your location (home, office, high-rise) and provide a friendly, relaxing spa treatment for your furkid.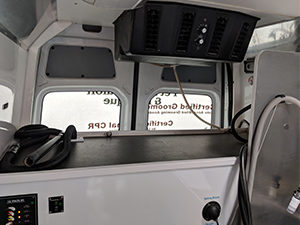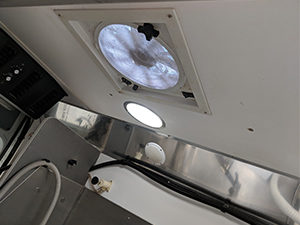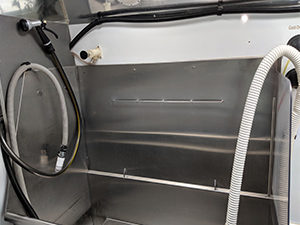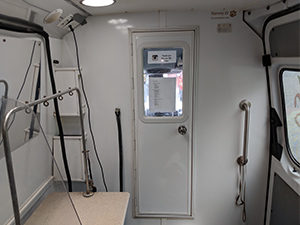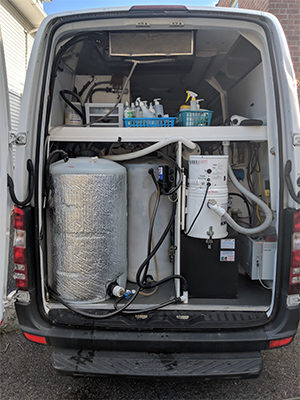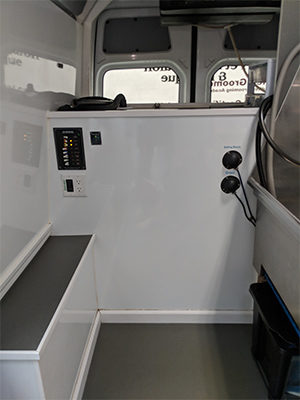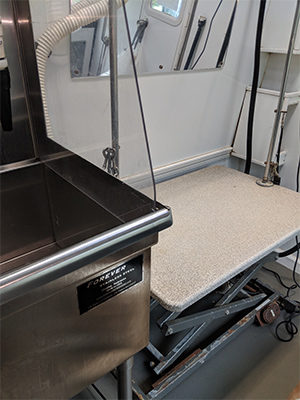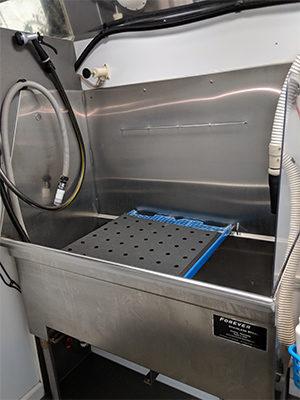 We are available to chat with you about your pet's specific needs, Monday - Friday 9 AM -5 PM at 877-528-3797. If you are not able to receive a call, leave us a message, or send us an email to scheduling@averyspetstyle.com and we will respond in a timely manner. We can provide services at business locations and high rise communities as well! No job is too big or too small. We do our very best to accommodate your needs.
We service Philadelphia, Bucks Montgomery, and Chester Counties.
Schedule Today!
Ruff Pricing Prices start around $100.Prices vary depending on breed type, weight, behavior, and coat conditions. Feel free to call us with any questions.Please keep in mind that when giving the price over the phone, it is only an ESTIMATED price. An accurate price will be given once we check the condition of your pet at your grooming appointment.