Avery's Holistic Paws Probiotic Dental Sticks
Introducing Avery's Holistic Paws Probiotic Dog Dental Sticks!
If you're a dog parent who wants to prevent dental disease in your furry friend while also giving them a tasty treat, then you've come to the right place.
Our dental sticks come in two delicious flavors, Peanut Butter and Bacon, to satisfy even the pickiest of eaters. And the best part?
They're packed with probiotics to promote healthy digestion
and a strong immune system!
Hi, I'm Taria Avery… owner of Avery's Pet Styling Salon & Boutique, and creator of Avery's All Natural Premium Dental Sticks.
As a professional pet groomer and owner of multiple fur kids, I know that poor dental health increases the risk of bacterial infection in the bloodstream, which may cause damage to your pet's body organs and can when left untreated may lead to kidney failure. Just like in humans, dogs need to keep their mouths clean to reduce excess levels of bacteria, plaque, and tartar build-up to keep their organs healthy. For many pet parents, brushing their dog's teeth is not an option, and water additives may not be either.
To clean their dog's teeth and reduce odor-causing bacteria, many pet parents seek natural alternatives with probiotics and prebiotics to balance their pet's health from the inside out.
Unfortunately, many pet parents do not realize that 80% of dogs have periodontal disease by the age of 3, and that simple, convenient daily solutions like all-natural dental sticks and chewing bones may help to prolong your pet's life.
In order to find a solution to the most pressing problems pet parents face, we interviewed over 140 clients on 40-minute phone interviews and surveyed thousands with responses from 400.  Based on client feedback, we decided to launch probiotic dental sticks to help improve total pet health from the inside out.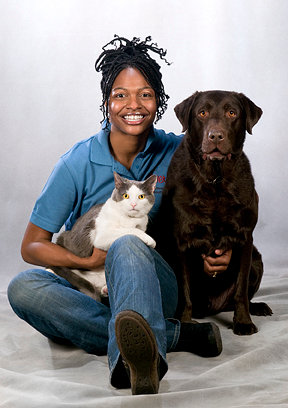 80% of dogs have periodontal disease
by the age of 3...
Dental disease is a common problem in dogs, but it doesn't have to be. With regular use of Avery's Holistic Paws Probiotic Dog Dental Sticks, you can help prevent plaque and tartar buildup, bad breath, and other dental problems that can lead to more serious health issues down the line.
So why not give your dog the best? Try Avery's Holistic Paws Probiotic Dog Dental Sticks today and see the difference for yourself. Your furry friend will thank you for it!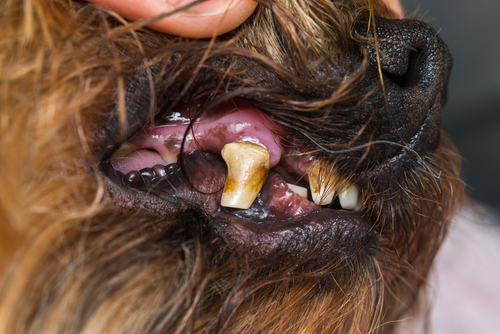 100% All Natural and Tastes Great!
Our expert formulator and team of veterinary professionals have created a natural formula, enhanced by science and packed with love, to help improve and support your pet's oral health.
The delicious plant based bacon or peanut butter flavors will entice your pet to chew up the grooved yumminess while working off plaque buildup… all in a tasty, healthy treat.
Not only are our dental
sticks tasty and healthy

, but they're also incredibly convenient.
No more struggling to brush your dog's teeth or wrestling with dental chews.
With Avery's Holistic Paws Probiotic Dog Dental Sticks, your dog can enjoy a dental treat on-the-go, anytime and anywhere.