What We Do As Dog Groomers
Dog groomers make your best bud look their best, whether that means they look like a pom-pom… a floofy loofah… or all the hair from the 80s hair metal bands.
Dog Grooming is More Than Just Styling
But a trip to the groomer is more than just a doggie spa day. Regularly visiting groomers can decrease the chance of your pet having health problems. A dog groomer not only builds trusting relationships with all of their canine clientele… they're also trained to check your pooch for issues the average owner might not know how to spot.
And in addition to bathing and brushing, we'll make sure your dog's eyes are wet, clear of redness and cloudiness, and filled with pure adoration… and the deepest truths of the universe. We check ears for infection, squirting in liquid- or foaming cleaners and letting your pet shake it out. We check the mouth for gum disease and give those toy-destroyers a good brushing.
We will also check the underbelly and skin for infections and cuts, ticks, and parasites. And we'll take care of the nails.
Athletic pups may wear down their own nails the same way they would if they were still wild animals and not just semi-sentient couch cushions. But most housebound pooches need to have their nails trimmed not only to keep from scratching up the hardwood floor but to prevent infection and allow them to move around comfortably.
At Avery's our dog groomers are certified and have years of experience working with a wide range of dog breeds. Regardless of how big or small, your furkid is, Avery's Pet Styling Salon will make your dog look their best and return them to you happy and healthy.
As found on Youtube
For more information click here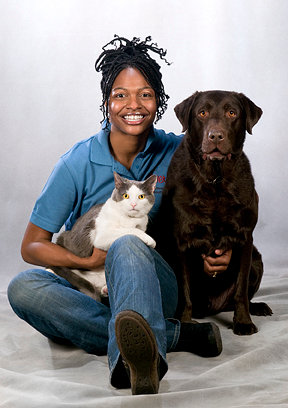 I'm the owner of Avery's Pet Styling Salon and Boutique. We offer comprehensive mobile pet grooming services for pet parents who want a professional pet grooming service to simplify their pet care decisions and enhance their lifestyle. I am also the owner of Avery's Holistic Paws, the creator of Probiotic Dental Sticks for Dogs.