Avery's, as the top pet grooming company in the Philadelphia area, sees a lot of different things, meets lots of different people, and has the privilege of working with all types of pets. 
Prior to starting any pet grooming session, our stylists conduct a full body health assessment to evaluate the pet. If we notice anything of concern, we inform the pet parent. This includes an oral examination. And quite often we recognize the onset of dental issues.
In fact,
periodontal disease
is one of the
most common diseases
affecting dogs, with a reported prevalence of at least
80% in dogs over 3 years
of age.
Top 5 Things You Pet Owners about Periodontal Disease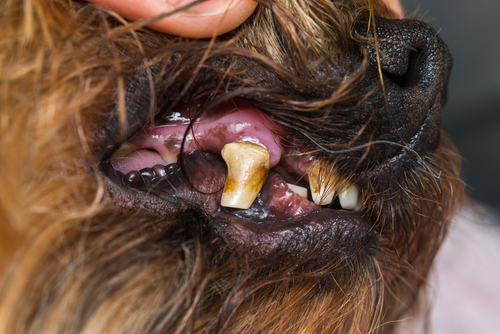 Hi, I'm Taria Avery… owner of Avery's Pet Styling Salon and creator of Avery's All Natural Premium Dental Sticks.
Poor dental health increases the risk of bacterial infection in the bloodstream, which may cause damage to your pet's body organs. Just like in humans, dogs need to keep their mouths clean to reduce excess levels of bacteria, plaque, and tartar build-up to keep their organs healthy. For many pet parents, brushing their dog's teeth is not an option, and water additives may not be either.
To clean their dog's teeth and reduce odor causing bacteria, many pet parents seek natural alternatives with probiotics and prebiotics to balance their pet's health from the inside out.
Good oral hygiene can help prevent plaque buildup on teeth and along the gum line and reduce the bacteria in your fur-kids bloodstream.
Most pet parents do not realize that 80% of dogs have periodontal disease by the age of 3, and that simple, convenient daily solutions like all-natural dental sticks, chewing bones, and even a water additive may help to prolong your pet's life.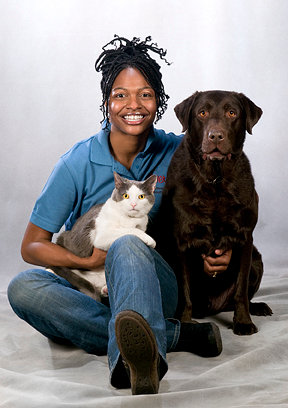 Introducing Avery's All Natural Premium Dental Sticks
If you choose to go the natural route, choose an option with key ingredients to help your fur kid from the inside out.
Probiotics and prebiotics help maintain intestinal flora, gut health, and healthy organs. A balanced gut helps reduce illness throughout the body by keeping bacteria at a healthy level and aiding in proper digestion.
A few key ingredients to help with oral care include:
Pre-Order Now for and Save 10%
Probiotic Dental Sticks for Dogs | Fresh Breath Relief and Tooth Cleaner Delicious Bacon Flavor
$24.99
Probiotic Dental Sticks for Dogs | Fresh Breath Relief and Tooth Cleaner Delicious Peanut Butter Flavor
$24.99
The delicious plant based bacon or peanut butter flavors will entice your pet to chew up the grooved yumminess while working off plaque buildup… all in a tasty, healthy treat.
We are offering a pre-sale of our products before the official launch.  Your order will be taken and fulfilled as part of our limited inventory batch that we are collecting during Small Business Saturday and Cyber Monday. The pricing above reflects a 10% savings for your pre-sale order.
Orders will be shipped to you in 4-6 weeks. Thank you for your pre-sale order.