Traveling with pets makes vacations even better! But it's important to avoid 6 common mistakes when traveling with your pets!
---

Traveling with Pets: Plan EARLY and from Start to Finish!
The first common mistake of traveling with pets is not starting early enough! By using a checklist, you won't leave anything to chance and find out you left something critical at home! Keep reading to learn how to avoid 5 other common mistakes when traveling with pets.
---
---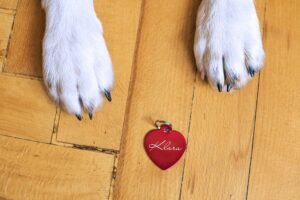 Call to Confirm Your Pet's ID Information
IF your pet goes missing, you do not want to find out his ID information is missing, wrong or outdated. A quick call to the ID or microchip registry can put your mind at ease when traveling with pets that everything is current and ready in case your pet goes missing.
When Traveling with Pets, Call Ahead to Confirm Your Accommodations are Still Pet-Friendly
Hotel policies often change with little to no notice and websites may contain inaccurate information. That can mean finding out your room is NOT pet-friendly after a long day of travel! Always call ahead and reconfirm your hotel will welcome both you and your pet.
Know the Hotel Rules When Traveling With Pets
Again, make sure you know all the rules and policies that will apply to your four-legged traveling companion. From K9 weight/breed limitations to whether you can leave your pet alone in the room. Also, be ready for any pet fees/deposits before you check-in and bring all required pet documentation including vaccination/health records.
Has Your Pet Traveled Before … this Far?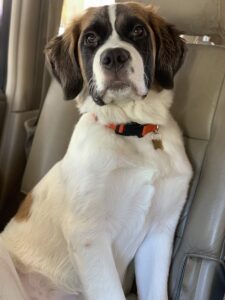 Even if your pet loves to be constantly at your side, do they really enjoy long trips? Many pets may be challenged by nausea from motion or car sickness. Or maybe they do not do well outside their own home especially if they are older.
If your dog is only used to short trips around town, start taking them on longer rides before your trip to make sure they are completely comfortable before you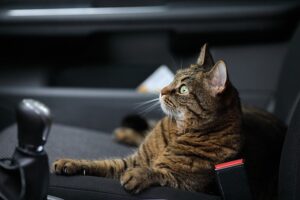 spend hours in a car. Ensure you acclimate them to using crates, carriers or seat belts in the car before you leave.
Plan out plenty of rest stops for your dog (and cat) to take a break and stretch their legs! (Most cats will not use a litter box in a moving car.)
Can your dog come everywhere with you while on vacation? Will they have to spend long periods on their own? Leaving your pet in an unknown room with strange smells and noises can lead to issues of non-stop barking and even destructive behaviors that could end up costing you a pretty penny! If you are planning on activities your dog cannot join you on, consider hiring a local pet sitter or doggie daycare. NEVER leave your pet in your car alone!
Traveling With Pets: The Must-Haves
Pets are creatures of habit and love being surrounded by familiar smells and things including blankets, toys, bones and more. Give your pet a dedicated area in the car with the things he loves!
Pack your dog's bowls, regular food, treats and even water to avoid unwanted diarrhea! This will also make it easier to keep to their regular feeding schedules.
Bring along a First Aid Kit for your pet with the basics including anti-diarrheal products just in case.
Research local vets and emergency veterinary hospitals in the places you plan on visiting. Hopefully, you will never have to use the list, but in the event of an emergency, it is much easier to be prepared when you are stressed and anxious about your pet!
According to Nationwide Pet Insurance, "pets who are very young or very old, pregnant, sick, injured prone to biting or excessive vocalizing should not travel."
---
Planning on Flying with Your Pet?
Refer to the CDC's website for their recommendations when flying with your dog or cat!
Start the process early and make sure you know your airline's policies and rules for any pet travel!
---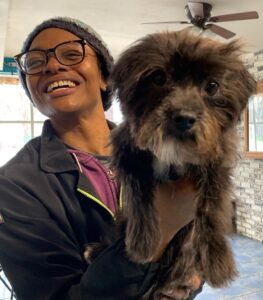 Known to many of her clients as the "Fur Therapist," Taria has been featured as a pet grooming expert for over 25 media outlets (TV, radio and print), including the Wall Street Journal, Philadelphia Inquirer, Tribune and Magazine, Grooming Business magazine and others. Click here to learn more about Taria on LinkedIn.
Servicing: Montgomery, Delaware, Chester, Philadelphia and Bucks counties, Southern New Jersey and parts of Delaware.
Avery's Mobile Pet Spa offers full spa and styling experiences to express touch-up grooming. Click here to learn more about our services, call 877-528-3797 or email for a free consultation or to schedule an appointment.
---
Additional Reading and Resources:
Pet Project Rescue: 7 Mistakes to Avoid When Traveling with Pets
PetInsurance.com: 5 Mistakes to Avoid When Traveling with Pets
Go Pet Friendly: How to Avoid the 5 Common Holiday Pet Travel Mistakes
Centers for Disease Control and Prevention: Traveling with Pets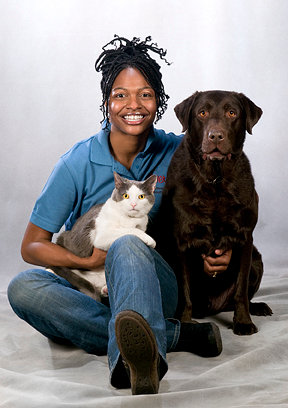 I'm the owner of Avery's Pet Styling Salon and Boutique. We offer comprehensive mobile pet grooming services for pet parents who want a professional pet grooming service to simplify their pet care decisions and enhance their lifestyle. I am also the owner of Avery's Holistic Paws, the creator of Probiotic Dental Sticks for Dogs.