Did you know that Aromatherapy can provide immediate, profound and long-lasting results on a pet's overall health and well being?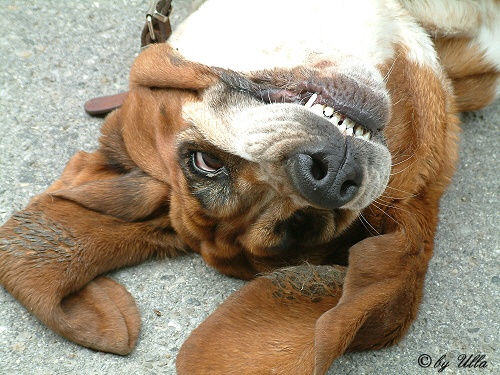 Emotions like happiness, sadness, anger, fear, and love play a crucial role in human being's life. These feelings are also an integral part of an animal's world.
Leaving animals along for a long period of time, lack of attention, unhealthy food, abandonment, etc are some of the common causes of stress in animals. These could lead to health problems like fatigue, excessive itching, shedding, panting and even aggression.
Treat Hotspots with Aromatherapy
Aromatherapy can be used to treat hot spots, itchy skin, ear infections, rashes, bites, cuts, scrapes, incisions from surgeries, stinky breath, flatulence, and the list goes on…
Dogs are man's faithful friends for life. Bringing affection, joy, and loyalty into our lives, they are more emotionally dependent on their owners. They are in tune with our moods and show more difficulty in coping with emotional stress and loneliness. Hence they require more attention than any other animal.
If your dog is suffering from yeast or ear infection use either of these oils to treat it. Put these oils in a spray bottle with a base oil and swab the inside of the ear after cleansing.
Lavender – soothes the skin and relieves itching
Tea Tree – powerful antibacterial and antifungal
Bergamot – antifungal properties
Roman Chamomile – soothing and gentle, aids in healing tissue.
To repel fleas, use peppermint, citronella, lemon and clary sage essential oils.
Ticks are repelled by essential oils such as Geranium, Bay, Lavender, and Myrrh. 15-20 drops of these oils diluted with a base oil and sprayed on your dog daily will keep the ticks and fleas away.
Mix 6 drops of lavender, 1 drop of Neroli and 4 drops of Marjoram essential oils with a carrier oil such as jojoba or sweet almond oil.
Apply on the spine and head lightly. Repeat when necessary. This blend will relieve emotional stress.
To Relieve Anxiety & Loneliness
Blend 1 drop of Rose otto, 5 drops of cypress and marjoram essential oils with a carrier oil. Apply on the spine and headlight, repeating whenever necessary.
6 drops of lavender, 2 drops of roman chamomile and 4 drops of petitgrain essential oils mixed with a carrier oil and applied to spine and head lightly reduce nervousness & hyperactivity.
Keep in mind a dog's sensitive sense of smell into account when using essential oils. A dog that is besieged by the smells of blends may pace, whine, or rub her / her head on the ground.
Introduce your dog to essential oils slowly and in small amounts.
At Avery's Pet Styling Salon we have used a proprietary blend of all-natural essential oils that provide aromatherapy benefits, since 2008.
Our most popular oil is lavender because it helps to the relax fur kid's mood and senses. Many puppies, as well as older anxious pets, enjoy lavender oils as it balances their mental and physical wellness.
We also offer a coconut oil that does wonders for hydrating the skin and coat. Our herbal fusion blend is soothing for achy joints and arthritis. It can help to naturally reduce inflammation over time and gives the furkids some relief.
Orange oil is a natural flea repellant.
All of the oils leave a light fragrance that will improve the furkid's state of mind, as well as the pet parent that is snuggling with them.
For those interested in using aromatherapy for their furkids, we recommend the following products.
Note: Consult your vet for advice on your specific pet. The information provided on this website does not, and is not intended to, constitute medical advice; instead, all information, content, and materials available on this site are for general informational purposes only.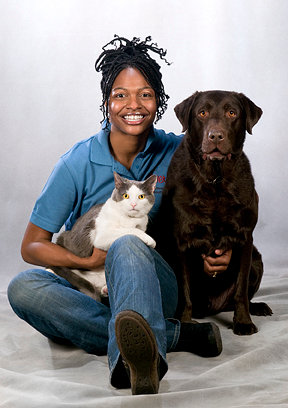 I'm the owner of Avery's Pet Styling Salon and Boutique. We offer comprehensive mobile pet grooming services for pet parents who want a professional pet grooming service to simplify their pet care decisions and enhance their lifestyle. I am also the owner of Avery's Holistic Paws, the creator of Probiotic Dental Sticks for Dogs.