Posted On 28 May 2018
First, what is Canine Hip Dysplasia? Canine hip dysplasia (CHD) is a developmental disease of the bones in which the head of the thigh bone poorly fits the hip socket, causing damage to the cartilage, gradual destruction of the joint, pain and swelling. This disease should not be confused with hip arthritis. Rather, it is the most common cause of arthritis in the hips. Canine hip dysplasia is one of the most frustrating diseases in veterinary medicine today simply because it is so difficult to prevent and treat.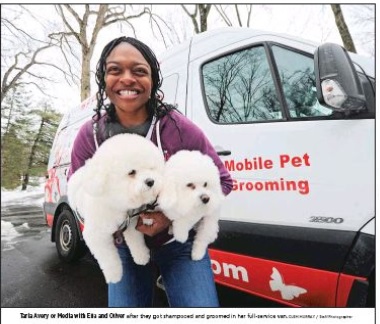 Taria Avery is the owner of Avery's Pet Styling Salon & Boutique; Philadelphia's premier mobile pet grooming service. Avery's services all major counties in the Philadelphia metropolitan area.