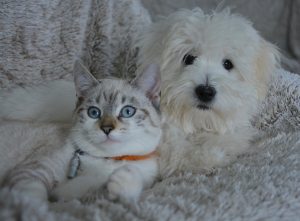 Did you adopt a new pet over the holidays?
Below are 5 tips for new pet parents.
---
Congratulations on bringing a new dog or cat into your home! Pets bring an incredible amount of joy and unconditional love into our lives every day. But as a new pet parent, there is also the responsibility of caring and protecting these precious animals in our human world! Use the tips for new pet parents below!
Below are our 5 essential tips for new pet parents to give their pet the best overall life, well-being and happiness! While the list below is by no means exclusive, these 5 tips will begin to set you -and your pet – up for success!
Pet Parent Tip: Establish Schedules for Pets
Most pets, especially dogs and cats, thrive on consistent schedules and routines. By establishing regular schedules along with consistent house rules (Can they be on the furniture/bed? Who is in charge of feeding and exercise?), your pet will be stress-free when they know what to expect!
Pet Parent Tip: Create A Safe Place
Set up a safe and protected area your pet can call his own. Whether it's a dedicated crate or a comfy confined area/room, make sure they have a secure and quiet place they can retreat to if they need. Some pets can get overwhelmed with too much activity, loud noises or just too many people, so having their own safe place helps them calm down and relax. Include their favorite blankets and toys (make sure they are age-appropriate and safe)!
Pet Parent Tip: Find a Great Veterinarian
If you have not found a local veterinarian already, make sure to do some research and find the right vet for you and your pet. If you want to use natural, alternative vet medicine, locate a holistic vet as well. Also, find your local emergency vet hospital and keep the information on file (in your phone and posted on the refrigerator) so you're ready in case an accident happens. In addition to finding a great veterinarian, you may want to look into a good pet insurance plan to help with vet costs.

Click here for a holistic vet.
Pet Parent Tip: Find a Great Trainer
Proper dog training and socialization are critical early on for your new four-legged canine! Safe and effective socialization helps avoid the creation of bad K9 habits, fears and phobias, anxieties and even unwanted aggression. If you are a first-time dog owner, find a local, force- and fear-free trainer who comes highly recommended (ask your vet and other dog owners) and take advantage of their years of experience and knowledge! It is so much easier to avoid potential negative behavior than trying to retrain an unruly adult dog.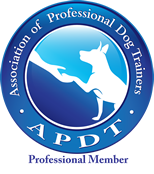 Click here for a local force and fear-free dog trainer.
Pet Parent Tip: Find a Great Groomer
Even if you plan on grooming your own pet,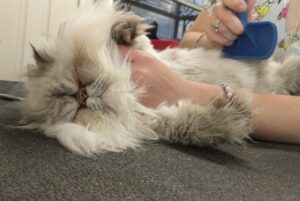 professional groomers offer a variety of essential services including nail trimming, bathing, brushing, hair cutting and trimming, hand-stripping, oral dental care, gland expression, ear and eye care and more. Again, life happens, so it's important to have your dog – or cat –comfortable with being handled by a professional groomer. (If you live in the Philadelphia-metro area, reach out to us for our mobile professional grooming services!)
---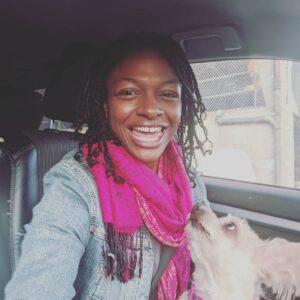 Known to many of her clients as the "Fur Therapist," Taria has been featured as a pet grooming expert for over 25 media outlets (TV, radio and print), including the Wall Street Journal, Philadelphia Inquirer, Tribune and Magazine, Grooming Business magazine and others. Click here to learn more about Taria on LinkedIn.
Servicing: Montgomery, Delaware, Chester, Philadelphia and Bucks counties, Southern New Jersey and parts of Delaware.
Avery's Mobile Pet Spa offers full spa and styling experiences to express touch-up grooming. Click here to learn more about our services, call 877-528-3797 or email for a free consultation or to schedule an appointment.
---
Additional Reading and Resources:
Pets Best: First-Time Dog Owner Tips
Pet Basics: 5 Tips for First-Time Dog Owners
WPRI.com: Pet Care Tips for New Owners
PawCulture.com: 8 Essential Tips for the First-Time Cat Owner
Images (In Order of Appearance):
JackieLou DL from Pixabay
Florian Bollmann from Pixabay
LorryM from Pixabay
Andres Carlo from Pixabay
Avery's Pet Style
Avery's Pet Style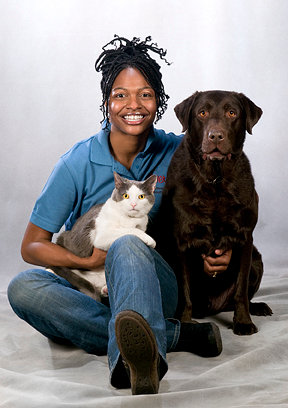 I'm the owner of Avery's Pet Styling Salon and Boutique. We offer comprehensive mobile pet grooming services for pet parents who want a professional pet grooming service to simplify their pet care decisions and enhance their lifestyle. I am also the owner of Avery's Holistic Paws, the creator of Probiotic Dental Sticks for Dogs.