Whether you have multiple cats, dogs or other pets or regularly foster homeless pets, cleaning a multi-pet household is an ongoing challenge!
Below are 6 tips you cannot live without – plus specific tips for dogs and cats – to make cleaning easier!
---
BuzzFeed: "29 Things People with Multi-Pet Households Swear By"
---
Cleaning a Multi-Pet Household: General Cleaning Tips
Regardless of which pets share the space in your home, below are six great tips when it comes to cleaning up after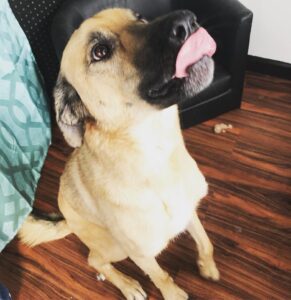 pets!
Toss the carpeting! When living with pets, stains, odors, dander and hair will accumulate into the fibers making it almost impossible to get carpeting completely clean and sanitized. Use non-porous surfaces like the following and if you need traction on these surfaces, opt for washable rugs.

Engineered hardwood without crevices and cracks.
Laminate.
Porcelain.
Vinyl.
Tile.

Regularly use an enzyme-based pet odor neutralizer (in sprays and cleansers). Use these products immediately to clean and neutralize any messes. Natural cleaners and deodorizers include baking soda and apple cider vinegar.
Dust, vacuum and mop at least once a week to avoid the absorption of undesirable smells. Use a HEPA-filter vacuum for deeper cleaning.
Keep ALL fabrics machine-washable to further reduce and eliminate odors and stains in:

Curtains
Couch and pillow covers
Comforters
Rugs
Pet Beds

Use a HEPA-filter air purifier to remove more than 99.97% of pet dander, dust mites along with harmful allergens, pollen and mold spores.
Regularly brush both cats and dogs to remove old, dead hair and dry skin and to also stimulate natural oil production for a healthy coat. Regular bathing will also keep your dog and cat smelling fresh or take them to be regularly groomed. Learn 8 Ways to Teach Your Pet to Love Baths!
---
Bob Villa: "The Best Air Purifiers for Pets and Pet Owners"
---
Cleaning a Multi-Pet Household: Cats
Always make sure you have enough litter boxes for multiple cats. Writer Angela A. Lilly at Catster Magazine, who currently has 7 cats, recommends, "I have always had one (litter box) for every two cats and it seems to work very well." If you skimp on litter boxes, many cats will begin to make messes throughout your home! Better to keep all eliminations to easier-to-clean litter boxes!
Check litter boxes every day and scoop when necessary. Once you notice an odor you cannot scoop away, time to change the litter!
Dedicate a single room for kitty supplies including food, water, scratching post, beds and all litter boxes. It will help to keep the rest of your home clean and organized.
Cleaning a Multi-Pet Household: Dogs
Always thoroughly bathe your dog(s) after a swim, playing in the mud or walking in the rain to quell the overwhelming "wet dog smell" and prevent it from becoming embedded in your carpeting, rugs, bedding or furniture making it much harder to clean. Thoroughly dry your dog after bathing.
As with cats (#3 above), also dedicate a single room for canine supplies and use baskets, crates and storage bins to keep dog toys organized and not spread out over the house. Cool trick: teach your dog to put his toys away each day!
Cleaning a multi-pet household with these tips will make it easier to keep your home clean, free from odors and stains and well-organized too!
---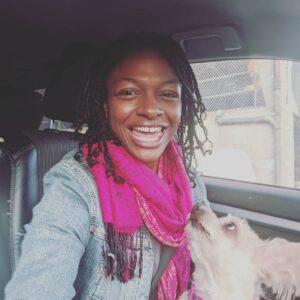 Known to many of her clients as the "Fur Therapist," Taria has been featured as a pet grooming expert for over 25 media outlets (TV, radio and print), including the Wall Street Journal, Philadelphia Inquirer, Tribune and Magazine, Grooming Business magazine and others. Click here to learn more about Taria on LinkedIn.
Servicing: Montgomery, Delaware, Chester, Philadelphia and Bucks counties, Southern New Jersey and parts of Delaware.
Avery's Mobile Pet Spa offers full spa and styling experiences to express touch-up grooming. Click here to learn more about our services, call 877-528-3797 or email for a free consultation or to schedule an appointment.
---
Additional Reading and Resources:
Catster: 8 Cleaning Tips for Keeping a Multi-Cat Home Spotless
Cuteness.com: How Do I Keep My Multi-Dog Household Clean?
Pinterest.com (Misfit Manor Shop): Keeping A Multi-Pet Home Clean
BuzzFeed.com: 29 Things People with Multi-Pet Households Swear By
Image Credits (In Order of Appearance):
SimoneVomFeld from Pixabay
Avery's Pet Style.com
Avery's Pet Style.com
Avery's Pet Style.com
Katrina_S from Pixabay
Avery's Pet Style.com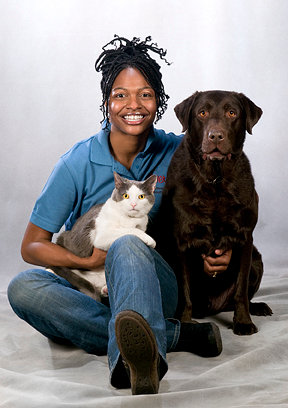 I'm the owner of Avery's Pet Styling Salon and Boutique. We offer comprehensive mobile pet grooming services for pet parents who want a professional pet grooming service to simplify their pet care decisions and enhance their lifestyle. I am also the owner of Avery's Holistic Paws, the creator of Probiotic Dental Sticks for Dogs.