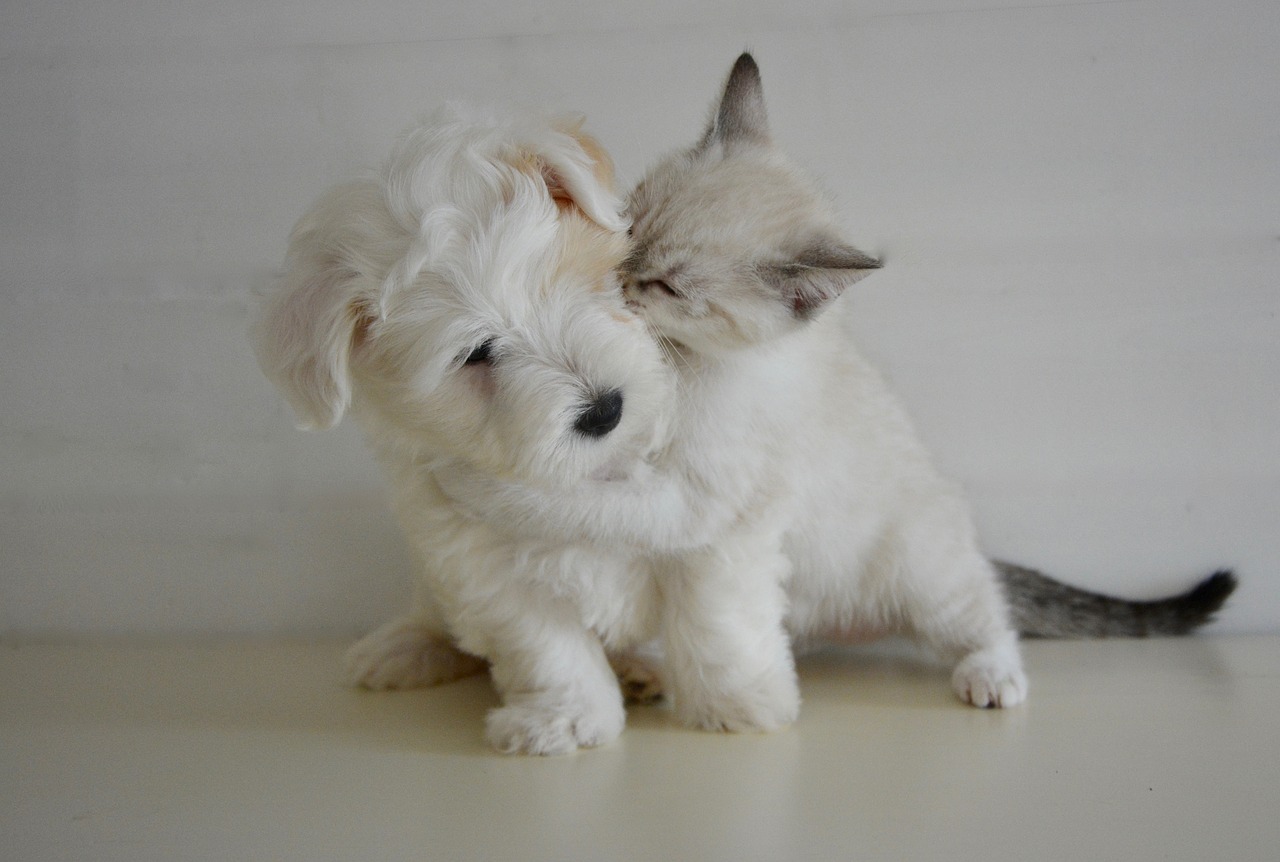 The Rabies virus is deadly to both humans and your animal companions!
Being bitten – or even scratched – by an infected animal can be lethal for your pet without a rabies vaccination.
Learn more about the rabies virus below and how to effectively protect your pets from becoming infected and worse.
The Rabies Virus: 6 Things You Need to Know
Rabies is a bullet-shaped virus that causes fatal and incurable central nervous system and neurologic disease in both animals and humans. While nearly 100% fatal, contracting the rabies virus is preventable with vaccines.
Below are the top 6 things you need to know about rabies and your pets.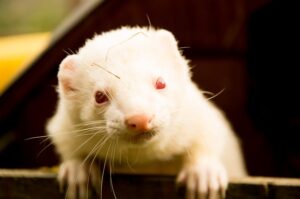 Only mammals (warm-blooded animals including humans) can be infected with rabies.
Dogs (including wolf-hybrids), cats, ferrets, rodents, rabbits, horses, donkeys and cattle can get rabies.
Cats are more likely to become infected with rabies due to fewer cat owners vaccinating them.
In the United States, more than 90% of rabies cases occur among wildlife.
Rabies is commonly carried and transmitted by raccoons, skunks, bats and foxes through a bite, scratch or direct contact with the infected animal's saliva through broken skin or an open wound.
7 out of 10 Americans who die from rabies were infected by rabid bats.
7 Signs that MAY Indicate the Rabies Virus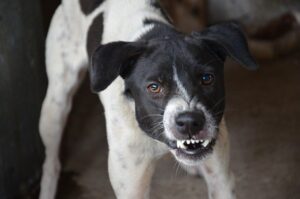 Some warning symptoms may indicate an animal is infected with the rabies virus. Rabid animals may:
Act in unexpected or unusual ways.
Act aggressively.
Try to bite you.
Drool or foam at the mouth.
Have difficulty swallowing.
Have trouble moving or may even be paralyzed.
Also, show no symptoms at all.
Preventing the Rabies Virus in Your Pets
Prevention is your best defense against rabies. Make sure your pets get their regular rabies vaccination shots for proper and continued protection. Also, know what your state requires for the rabies vaccine for your pets.
---

Each state has its own mandatory requirements for pet vaccines, boosters and revaccinations for rabies.
Click here to learn what your state requires from the AVMA as of January 2021.
---
The Rabies Vaccination
Since no cure or treatment can stop rabies once symptoms are detected, the rabies vaccine is your pet's best defense. In most states, the first vaccination is given to puppies around 16 weeks of age. Afterward, your dog should be vaccinated each year or every three years depending on your state's requirements and the vaccine used.
There are a few, usually mild, side effects from a rabies vaccine including:
Discomfort or swelling at the shot site.
Slight fever.
Decreased appetite and activity level.
In most pets, these symptoms usually subside in a few days. If they linger or more serious, life-threatening side effects emerge like:
Vomiting or diarrhea
Hives
Swelling of the muzzle, face, neck or eyes
Severe coughing, difficulty in breathing or
Collapse
contact your veterinarian immediately for medical intervention.
Since there is no cure for rabies, the rabies vaccine is a critical part of your pet's health regime. Also, rabies vaccinations are required by every state and proof is often required by pet businesses for services.
---
Known to many of her clients as the "Fur Therapist," Taria has been featured as a pet grooming expert for over 25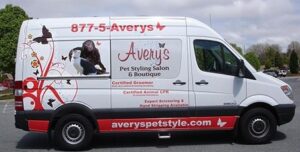 media outlets (TV, radio and print), including the Wall Street Journal, Philadelphia Inquirer, Tribune and Magazine, Grooming Business magazine and others. Click here to learn more about Taria on LinkedIn.
Servicing: Montgomery, Delaware, Chester, Philadelphia and Bucks counties, Southern New Jersey and parts of Delaware.
Avery's Mobile Pet Spa offers full spa and styling experiences to express touch-up grooming. Click here to learn more about our services, call 877-528-3797 or email for a free consultation or to schedule an appointment.
---
Additional Reading and Resources:
CDC: Animals and Rabie
PetMD: Does My Dog Need a Rabies Vaccine Every Year
CDC: How Can You Prevent Rabies in Animals
PetMD: What You Need to Know About Rabies Vaccines for Cats
Zoetis PetCare: 5 Facts About Rabies and Your Pet
Image Credits (In Order of Appearance):
JackieLou DL from Pixabay
Michael Sehlmyer from Pixabay
pixabay.com/…sers/simonocampo999-16958108Simon Gatdula from Pixababy
Mirko Sajkov from Pixabay
Avery's Pet Style.com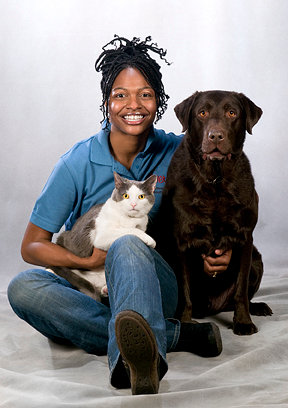 I'm the owner of Avery's Pet Styling Salon and Boutique. We offer comprehensive mobile pet grooming services for pet parents who want a professional pet grooming service to simplify their pet care decisions and enhance their lifestyle. I am also the owner of Avery's Holistic Paws, the creator of Probiotic Dental Sticks for Dogs.