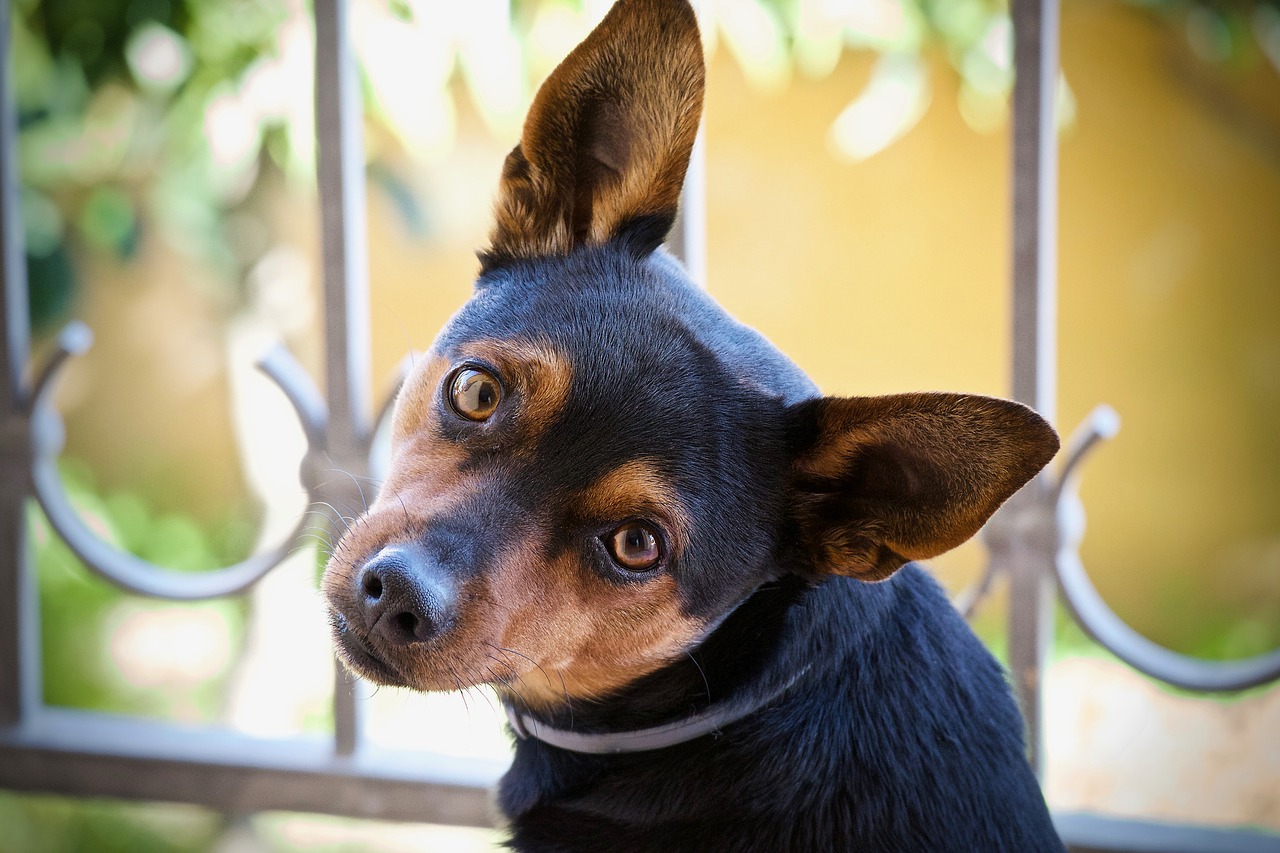 Like all parenting, being a pet parent means making mistakes!
Whether you are parenting a two-legged person or a four-legged pet, even the best intentions sometimes go awry!
The great news is that you are not alone! Keep reading about a recent survey among pet parents living in the USA and see how you measure up!
---

Survey: Mistakes Pet Parents Worry About
Earlier this year, Kinship Partners surveyed over one thousand American pet parents about their concerns about their pet parenting skills.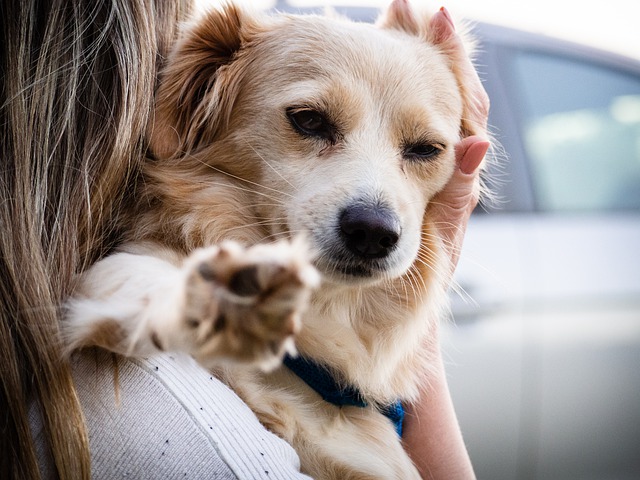 Do any of these concerns resonate with you?
52% are stressed over being a bad pet parent.
31% are concerned about being a good pet parent after adopting a new pet.
30% are worried about taking care of their pet the way they deserve.
76% of pet parents are stressed over their pet getting sick while 77% are concerned over their pet's future health.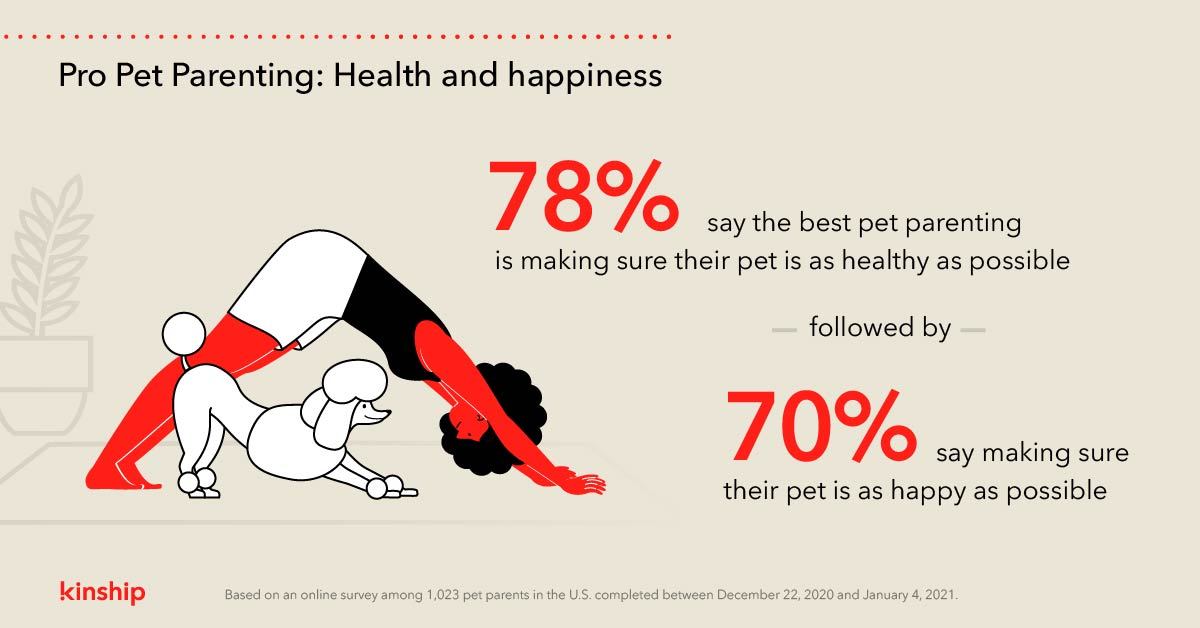 Again, you are not alone!
Pet Parenting Confessions
Can YOU relate to these two quick pet parent confessions below?
"My dog China hated the nail trimming process! Even the slightest hint of the dreaded clippers would send her in a panic out the door! So, I decided to present nail cutting as something rewarding and positive using peanut butter and Cheez Whiz! Within 2 weeks, whenever China would hear me going into the kitchen drawer to get the clippers, she would run to greet me with her paws ready!" (Alex, KlipTrio)
"When I adopted my second Great Dane, Dublin, I unconsciously began to favor him over my 10-year-old Great Dane/Black Lab, Bella, with extra treats. Think your dog cannot count? Think again! With a couple of quick nips from a normally sweet senior K9, I mended my ways FAST! I swear dogs CAN count!" (Bobbie, ColdNosesNews.com)
Share your pet parent confession in the comments below!
8 Mistakes to Avoid in Pet Parenting
We want to help support every pet parent so here is our list of mistakes to avoid when it comes to pet parenting.
If you have not adopted a pet yet, do your research! Having a pet is a lifetime commitment so make sure you adopt a pet that fits your home and lifestyle. Avoid a purely emotional decision.
Pet-Proof Your Home. Remember, childproofing is not the same as pet-proofing. Remove or hide small objects that can be swallowed, toxic plants, electrical cords, shoes and clothes.
Find a local vet and do annual checkups.
Begin training and socializing your pet early and keep doing it throughout their life.
Feed the highest quality pet food and do not overfeed no matter how cute those puppy eyes are!!
Ensure your pet has identification in case they go missing to ensure their safe return.
Engage in regular grooming whether you do it yourself or use a grooming professional like Avery's Pet Styling Salon for your pet's overall health and comfort!
Give your pet enough daily exercise for their physical and mental well-being. Strapped for time? Hire a dog walker or take your dog to doggie daycare.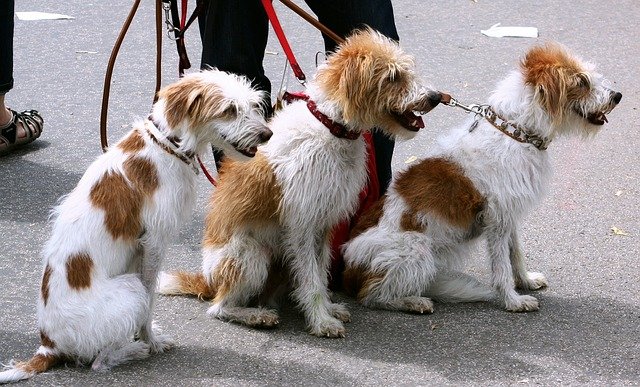 ---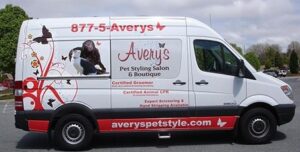 Known to many of her clients as the "Fur Therapist," Taria has been featured as a pet grooming expert for over 25 media outlets (TV, radio and print), including the Wall Street Journal, Philadelphia Inquirer, Tribune and Magazine, Grooming Business magazine and others. Click here to learn more about Taria on LinkedIn.
Servicing: Montgomery, Delaware, Chester, Philadelphia and Bucks counties, Southern New Jersey and parts of Delaware.
Avery's Mobile Pet Spa offers full spa and styling experiences to express touch-up grooming. Click here to learn more about our services, call 877-528-3797 or email for a free consultation or to schedule an appointment.
---
Additional Reading and Resources:
Business Wire: Report by Kinship Reveals Modern Pet Parents' Concerns and Expectations
Pet Wellbeing: 6 Mistakes to Avoid as a New Pet Parent
One Green Planet: 5 Well-Meaning Mistakes Dog Parents Make
Freshpet: 15 Things We're All Guilty of Doing as a Devoted Pet Parent
Image Credits (In Order of Appearance):
Luisella Planeta Leoni from Pixabay
Fernando Benega from Pixabay
Graphic Courtesy of Business Wire & Kinship Partners
J C from Pixabay
David Mark from Pixabay
Avery's Pet Style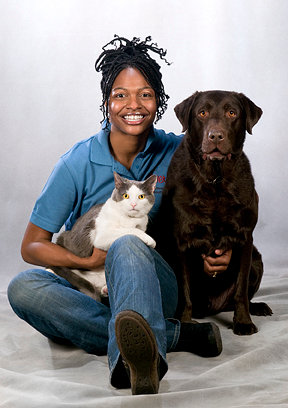 I'm the owner of Avery's Pet Styling Salon and Boutique. We offer comprehensive mobile pet grooming services for pet parents who want a professional pet grooming service to simplify their pet care decisions and enhance their lifestyle. I am also the owner of Avery's Holistic Paws, the creator of Probiotic Dental Sticks for Dogs.